بسم الله الرحمن الرحيم
Assalamu Alaikum wa Rahmatullah wa Barakatahu
وَلْتَكُنْ مِنْكُمْ أُمَّةٌ يَدْعُونَ إِلَى الْخَيْرِ وَيَأْمُرُونَ بِالْمَعْرُوفِ وَيَنْهَوْنَ عَنِ الْمُنْكَرِ ۚ وَأُولَٰئِكَ هُمُ الْمُفْلِحُون}{
"And let there be [arising] from you a nation inviting to [all that is] good, enjoining what is right and forbidding what is wrong, and those will be the successful." [Al-i-Imran: 104]
You have reached the sites of Hizb ut Tahrir.
Welcome to our sites.
We hope you benefit and take advantage with us always for the service of Islam and Muslims.
If you want to know more about Hizb ut Tahrir, its methodology, thought and culture and access their books and publications or would like to communicate with the party and its media offices, all this and more can be found at the following:
Jazak Allahu Khair.
The Central Media Office of Hizb ut-Tahrir
Office Director: Eng. Salah Eddine Adada
Al-Mazra'a P.O. Box: 5010-14
Colombia Center-Block B
Beirut-Lebanon
Telephone/Fax: 009611307594
Mobile: 0096171724043

About Hizb ut Tahrir
| | | | |
| --- | --- | --- | --- |
| | | Ameer Hizb ut Tahrir | |
| Reasons for Establishment of HT | | Members of Hizb ut Tahrir | |
| Thoughts of Hizb ut Tahrir | | Work of Hizb ut Tahrir | |
| Methodology of Hizb ut Tahrir | | Place of Hizb ut Tahrir's Work | |
| Aim of Hizb ut Tahrir | | Adoption of Hizb ut Tahrir | |
| Some of HT's Adoptions | | Recording: Who is HT | |
-The Methodology of Hizb ut Tahrir for Change Hizb ut Tahrir-

- Index of Hizb ut Tahrir Publications -
Learn more about Political Issues around the World




Concept of the Khilafah (Caliphate)
| | | | |
| --- | --- | --- | --- |
| What is the Khilafah (Caliphate)? | | Infographic – Our Glorious Past | |
| FAQs about the Khilafah | | Understanding the Correct Political Vision of the Khilafah | |
| An Overview of the Khilafah | | Muslims Will Not Compromise on the Khilafah! | |
| What is Khilafah? - ''It is time for Khilafah'' Campaign | | The Fardiyyah (obligation) of working for Khilafah | |
| Ten Features of the Islamic Khilafah | | A History of the Khilafah system | |
| The Obligatory Conditions for a Khilafah | | How the Khilafah will End Colonialism in the Muslim Lands | |

- Important Headlines -
| | | | |
| --- | --- | --- | --- |
| | | Call from the Aqsa | |
| Ameer of HT | | Khilafah (Arabic site) | |
| Al-Waqiyah TV | | Khilafah (English site) | |
| Al-Rayah Newspaper | | Draft Constitution of the Khilafah State (Caliphate) | |
| Tahrir Magazine (Wilayah Tunisia) | | Mukhtarat Magazine | |
| Al-Waie Magazine | | Nussrah Magazine | |
| Naqed Forum | | Tahrir Magazine (Wilayah Bangladesh) | |
| Al-Okab Forum | | Uzbekistan Forum | |

- Media Offices -
| | | | |
| --- | --- | --- | --- |
| HT - Afghanistan | | Hizb ut Tahrir - Lebanon | |
| Hizb ut Tahrir - Bangladesh | | Hizb ut Tahrir - Morocco | |
| HT – Indonesia | | Hizb ut Tahrir - Syria | |
| Hizb ut Tahrir- Kenya | | HT- The Blessed Land Palestine | |
| Hizb ut Tahrir - Malaysia | | Hizb ut Tahrir - Tunisia | |
| Hizb ut Tahrir - Pakistan | | Hizb ut Tahrir - America | |
| HT - Tajikistan | | Hizb ut Tahrir - Australia | |
| Hizb ut Tahrir- Tanzania | | Hizb ut Tahrir - Belgium | |
| HT - Turkestan | | Hizb ut Tahrir - Britain | |
| Hizb ut Tahrir - Turkey | | Hizb ut Tahrir - Germany | |
| HT - Uzbekistan | | Hizb ut Tahrir - Russia | |
| Hizb ut Tahrir - Egypt | | Hizb ut Tahrir - Scandinavia | |
| Hizb ut Tahrir – Iraq | | Hizb ut Tahrir - The Netherlands | |
| Hizb ut Tahrir - Jordan | | Hizb ut Tahrir - Ukraine | |
| Hizb ut Tahrir - Sudan | | | |

Contact Info for the Central Media Office of Hizb ut Tahrir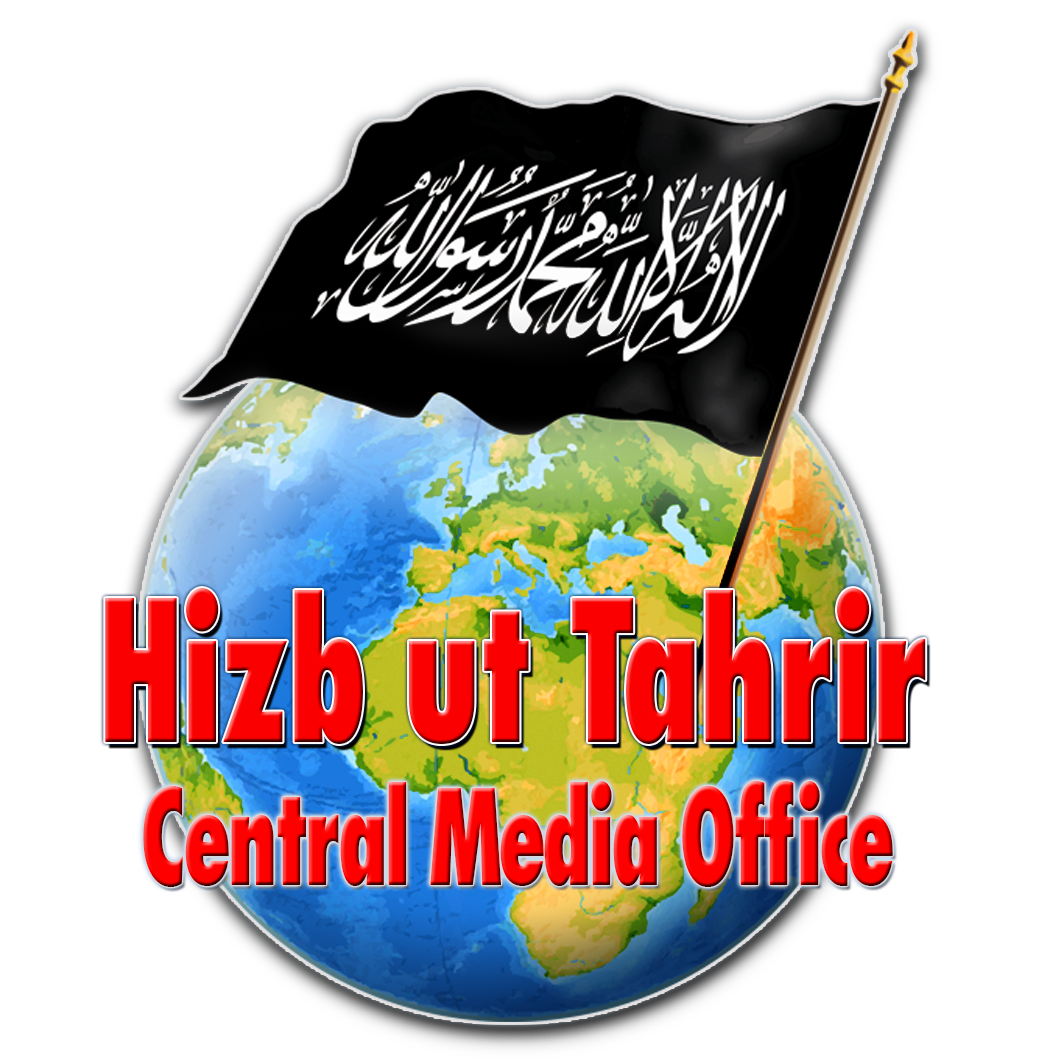 | | | | | | | |
| --- | --- | --- | --- | --- | --- | --- |
| | This email address is being protected from spambots. You need JavaScript enabled to view it. | | | | | |
back to top